PURPOSE
Unity House is functional model-home that demonstrates Affordability and Sustainability in our own neighborhood.
Inspiration spreads: space should promote open gathering, clear thoughts, and knowledge sharing. We designed & are building a modestly-sized structure, that is both purposeful and intimate. The priority is to maintain cohesion & flow of the entire lot, integrated by-design with the greenhouse, the neighbors, and the surrounding food forest.
We want to learn and teach skilled trades, craftsmanship, project management, power of community.
---
PROCESS
Here are some early sketches and progress pics. Check out our newsletters for the latest updates.
---
PEOPLE

Leads
Neighborhood Cultivators
Graft Team
D'Anna Associates


Special Thanks
Mitchell M.
Jon A.
Amos & Sol

---
SUPPORT
To our amazing supporters: we currently offer 3 ways to help us fundraise for Unity House.
#1 GREEN MAP FUNDRAISER
We are pleased to continue the sale of the 2021 Detroit Green Map, a celebration of this city's creative responses to many of our global challenges. It's quickly becoming a collectable, a time-capsule to 2021, how did Detroit try to persevere through some of the most challenging periods in recent human memory? We will soon be making a 2022 version. All proceeds will go toward funding construction of Unity House; fundraising progress will be shared here!
Click the button below to learn more about the project and our Creative Partners, Fantelope and RCIII Studios.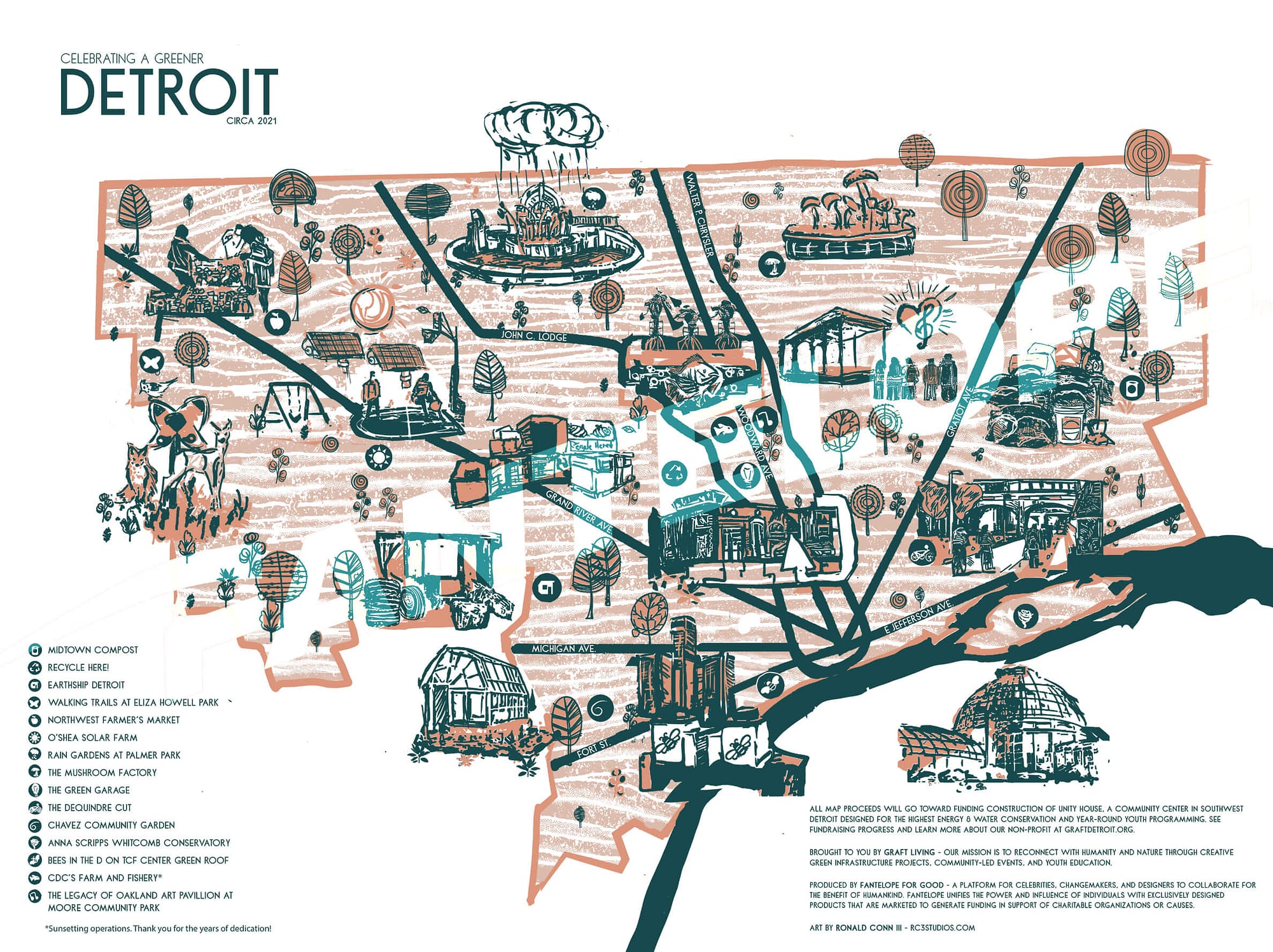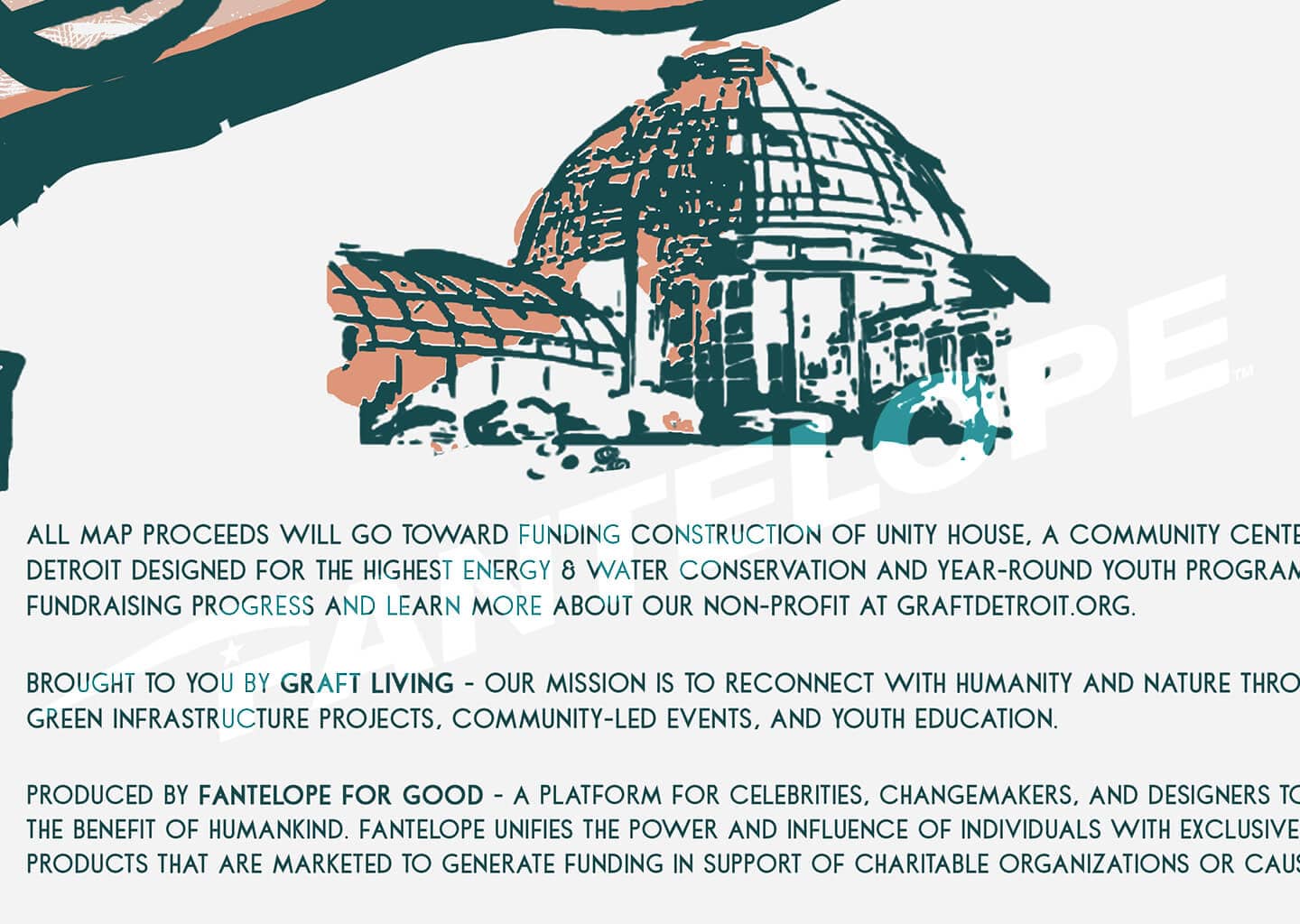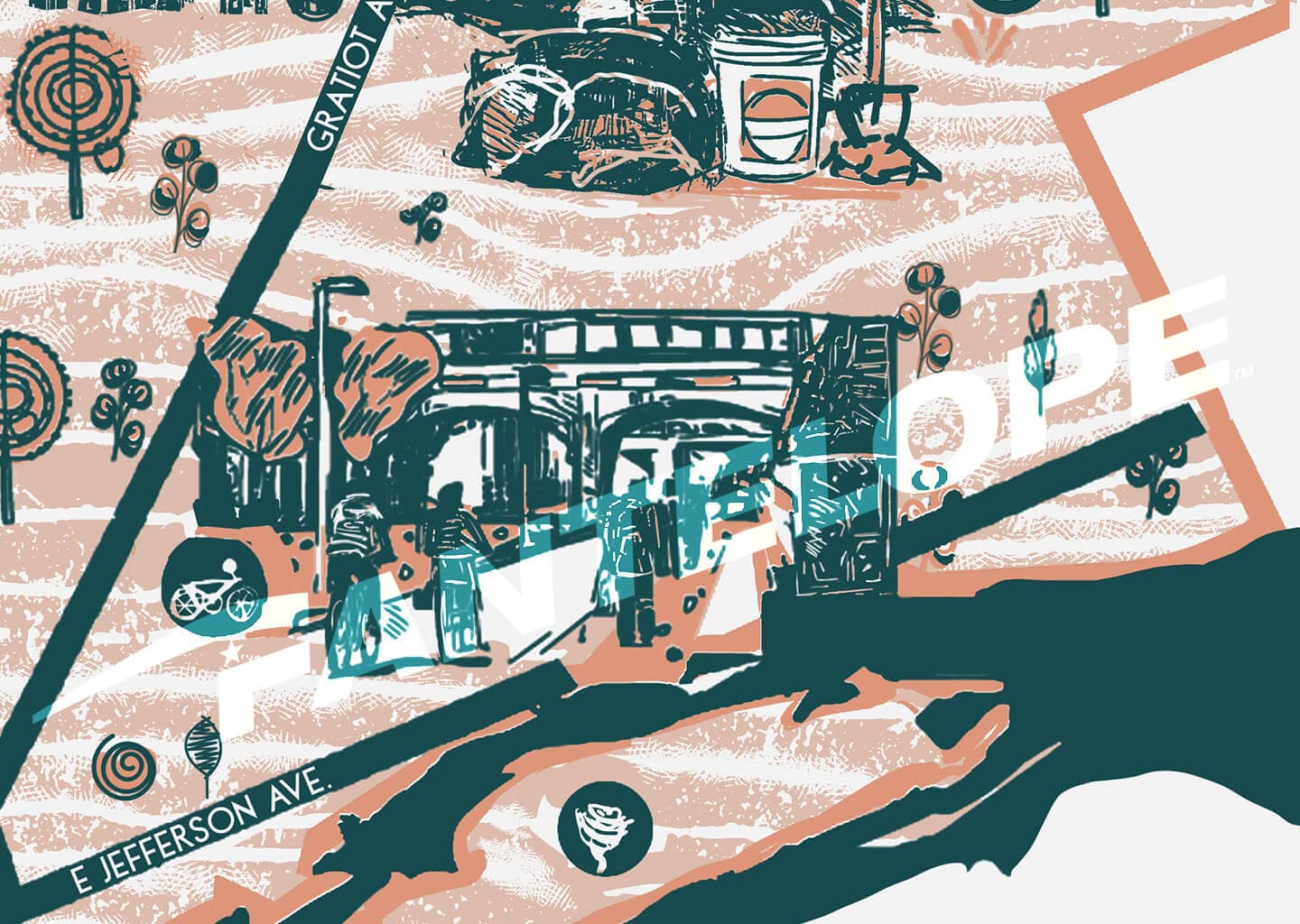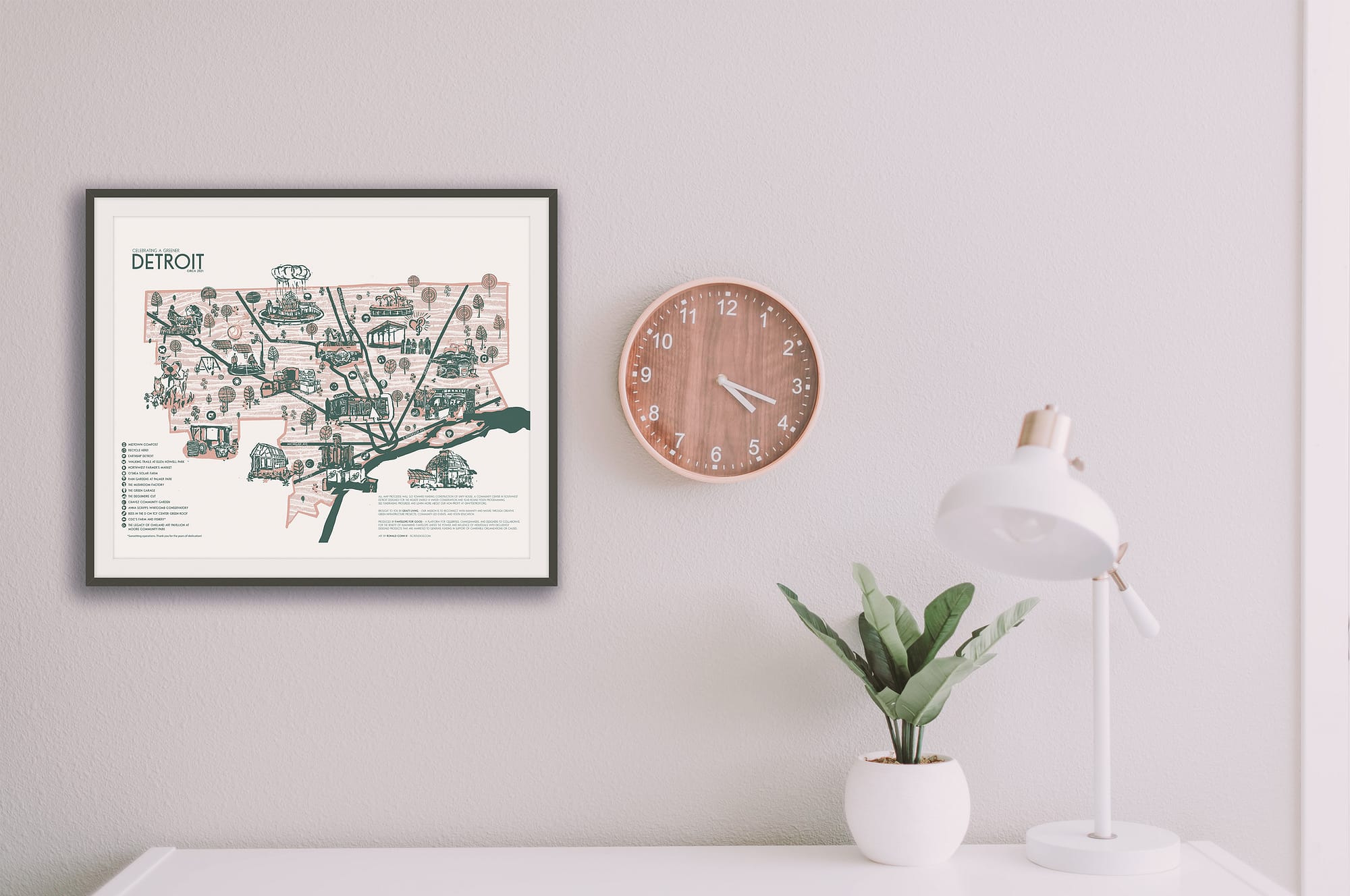 #2 IOBY CAMPAIGN

(CLOSED)

We also launched a crowdfunding campaign, which allows flexible donation amounts and accommodates those who are not in the market for wall art. With the help of ioby to fund Phase 2 of Unity House (i.e. procuring+assembling Core Panel Structures and Windows/Doors), we raised a total of $20,915! ioby is a community-focused platform, so each Detroit-based project is vetted, donors are notified of the campaign. Thank you all for your incredible support.

We will launch another campaign if we must! So stay tuned!
#3 DONATE
Simple donations are hugely helpful and appreciated. Please specify if you'd like your contribution to support Unity House (or any other project).