To our amazing supporters: we currently offer 2 ways to help us fundraise for Unity House.
#1 GREEN MAP FUNDRAISER
We are pleased to continue the sale of the 2021 Detroit Green Map, a celebration of this city's creative responses to many of our global challenges. It's quickly becoming a collectable, a time-capsule to 2021, how did Detroit try to persevere through some of the most challenging periods in recent human memory? We will soon be making a 2022 version. All proceeds will go toward funding construction of Unity House; fundraising progress will be shared here!
Click the button below to learn more about the project and our Creative Partners, Fantelope and RCIII Studios.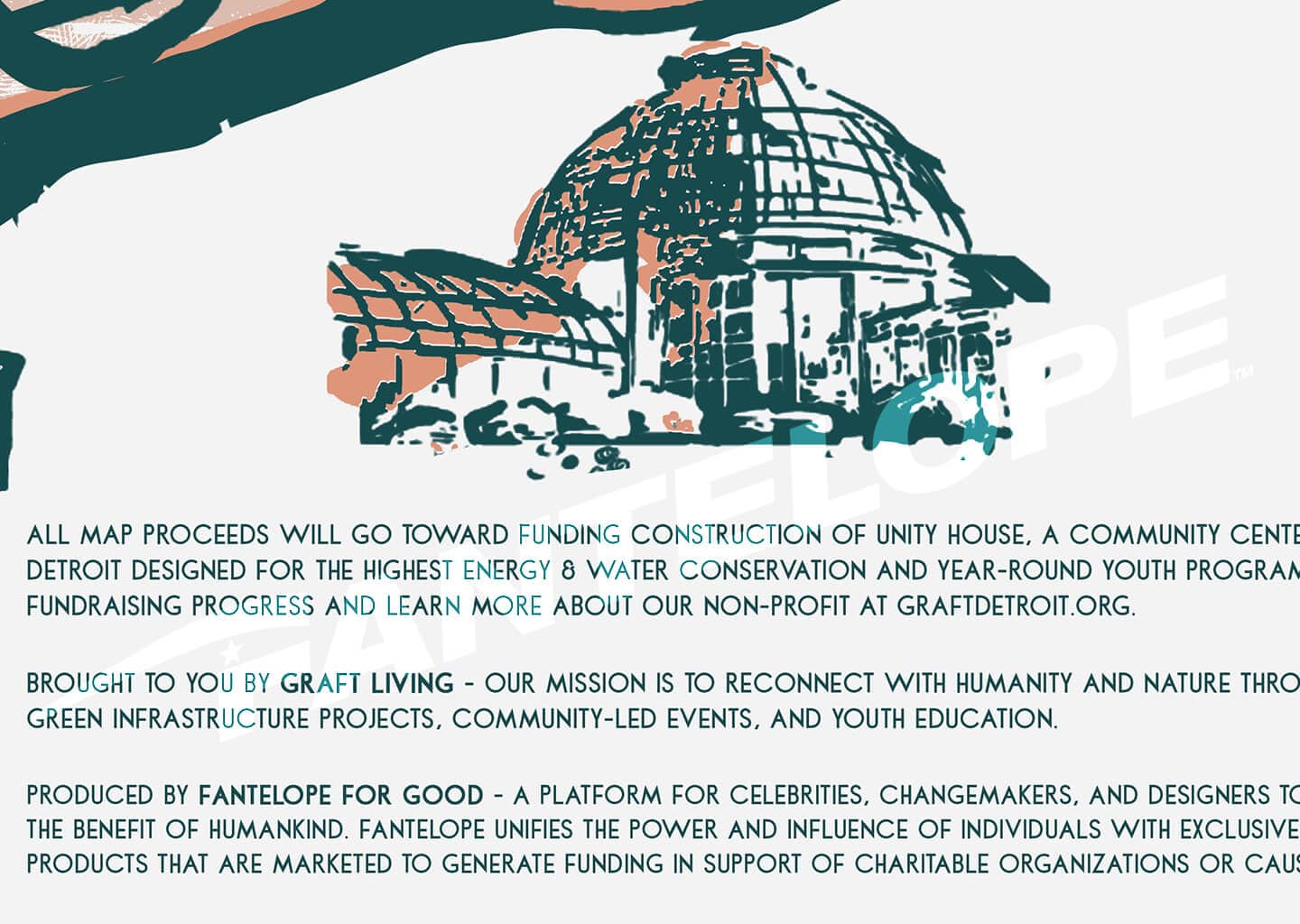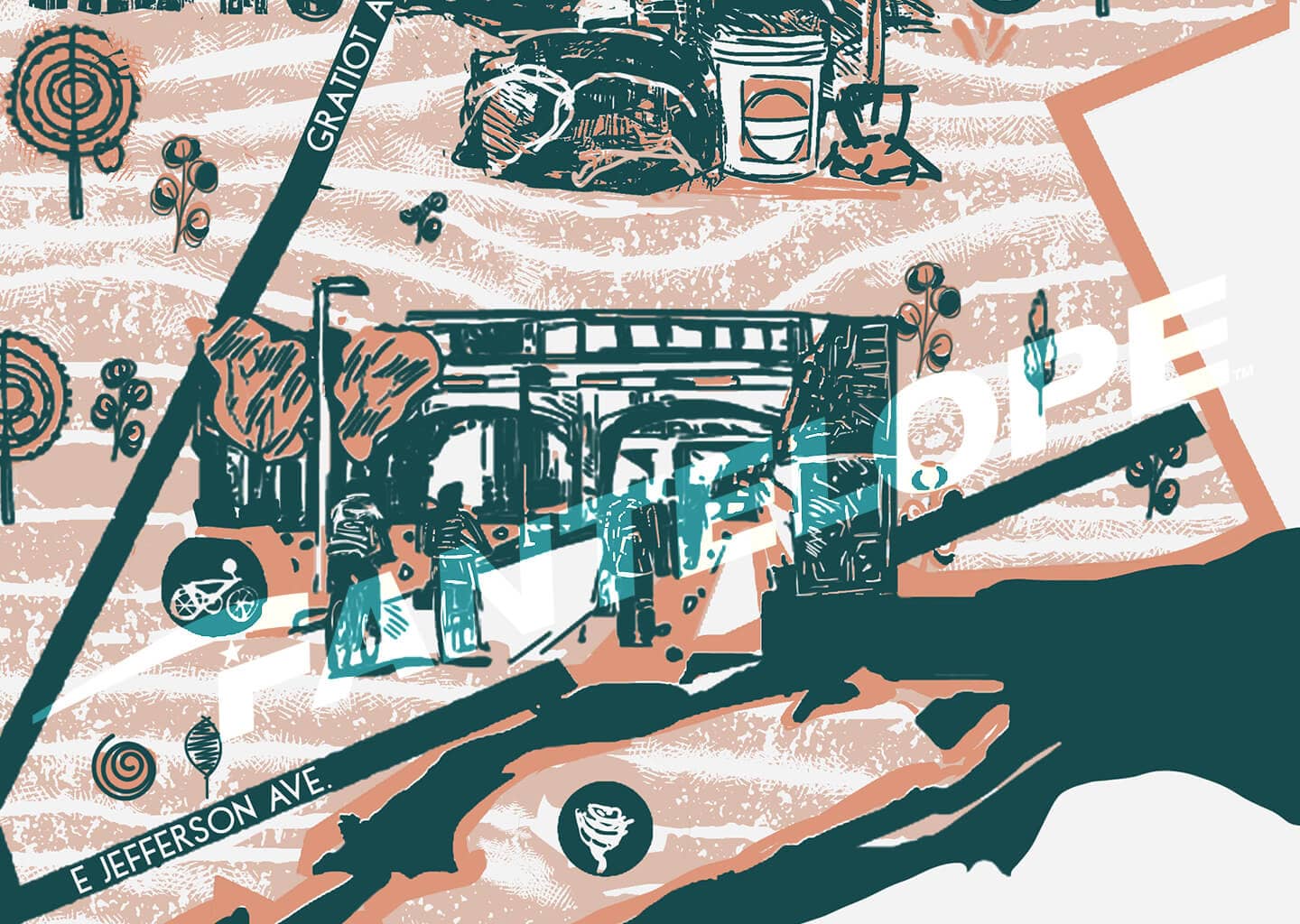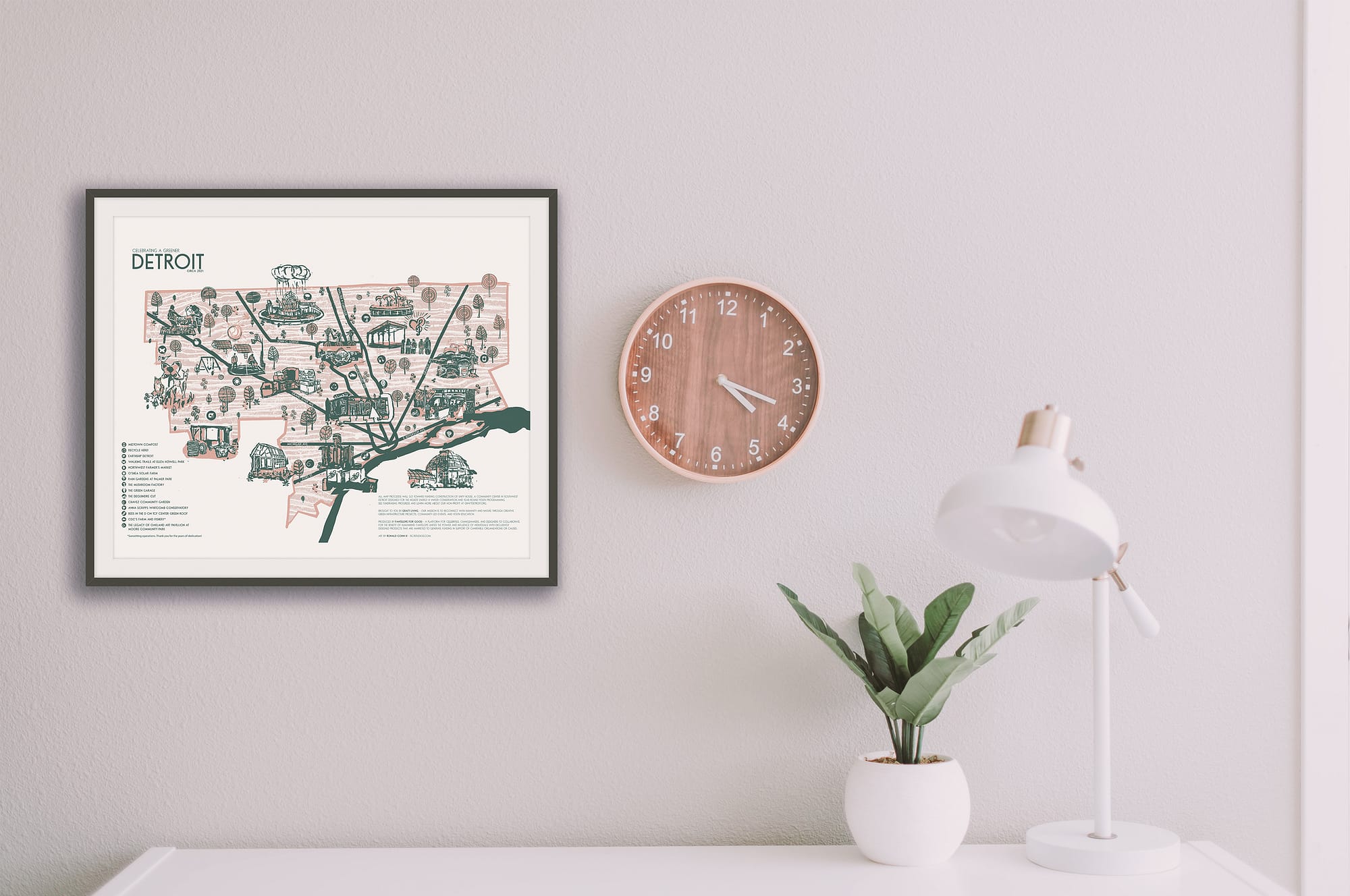 #2 IOBY CAMPAIGN

(CLOSED)

We also launched a crowdfunding campaign, which allows flexible donation amounts and accommodates those who are not in the market for wall art. With the help of ioby to fund Phase 2 of Unity House (i.e. procuring+assembling Core Panel Structures and Windows/Doors), we raised a total of $20,915! ioby is a community-focused platform, so each Detroit-based project is vetted, donors are notified of the campaign. Thank you all for your incredible support.

We will launch another campaign if we must! So stay tuned! Get on our mailing list, by sending us a message below saying hi!

Or if you just like what we are doing, want to see who's donated in the past, or would like to donate again, check us out here as well.
---
PURPOSE
Inspiration spreads: space should promote open gathering, clear thoughts, and knowledge sharing. We plan to design & build a modestly-sized structure, that is both purposeful and intimate. The priority is to maintain cohesion & flow of the entire lot, integrated by-design with the greenhouse, the neighbors, and the surrounding food forest.
We want to learn and teach skilled trades, craftsmanship, project management, power of community.
---
PEOPLE

Leads
Neighborhood Cultivators
Graft Team
D'Anna Associates


Special Thanks
Mitchell M.
Jon A.
Amos & Sol

---
PROCESS
Below are some of the early concept sketches.
---