Please describe
how this grant addresses a hardship
experienced by your organization as a result of the pandemic.
"I'm starting to think the key to being ahead of one's time and building a better future is to be ever more deeply immersed in what's happening right now, building those connections inside and out." – Clifford Scholz
"A creative person is one who has insight, who can see things nobody else has ever seen before, who hears things that nobody has heard before. Then there is creativity. Consciousness is being, compassion is feeling, creativity is action." – Terrance Kelly
The focus of our projects, our relationships, and our motivation is Authentic Community Service. To help paint a picture of our pre-pandemic community building methods, we held events and workshops including:
Summer BBQs – where we host neighbors, provide games and local catered food, and seek out their unique interests and needs with dot-voting.
Dip in Poetry – a uniquely curated event hosted in our community garden, organized with our local poet and artist. collaborators, Lady Fire Tide, where we create healthy dips from around the world while sharing uplifting poetry focused on Civic Duties.
Our in-person youth mentorship programs, which marry STEAM x Environmentalism, were a regular touchpoint with our community members and provided a steady source of revenue.
Collaborative volunteer days, where we cultivate the community garden and develop commons.
The pandemic not only disrupted these major relationships and revenue streams, it also increased cost of operations, hitting us with higher costs of supplies and forcing us to subscribe to digital platforms to maintain community engagement.
Images from pre-COVID engagements.
The Poetry Foundation Emergency Grant provided timely relief in the following ways:
 Funded financial support for our Community Artists, providing them the tools as build their capacity with us.
 Stimulated inventing new pathways for community partnership, because the application was drafted in partnership with our Community Partner.
 Enabled us to diversify our STEAM outreach, and significantly boost the Arts element of our offerings.
This all has given us a second wind of energy to continue to create. We are so grateful for our recent partnership.
Explain how your project or organization's work
aligns with the mission
of the Poetry Foundation.
At GL Studios, we believe that everything is art. This means that we put the same level of care into our relationships and physical surroundings as a painter does in combining colors or a poet does in sequencing words. 
Our mission is to reconnect people & build community through creative projects. Therefore, sharing stories in a way worth telling, through a concert of Music, Poetry, Art, Experiences, & Relationships, is mission-critical. 
GL Studio's approach to implementation is:
Nurture Poetry Development
Innovate Delivery Methods
Social media, video, music videos, educational classes

Uplift the craft, the nuance, the enjoyability of great Poetry

Help our audience find connection to the art

 
Through our mentorship program, last year's grant was 100% allocated to building a foundation of lyrical creators who trust each other to be honorable, execute on tasks, and create great art

This results in network effect proliferation of our impact
Environmentalism + Poetry needs to be a real thing (example campaign: story-telling which makes our everyday lives feel a little brighter through gratitude of Nature's gifts)
Graft Living Studios assembled a team to explore new and interesting ways to deliver our outreach messaging
This is being enabled through partnerships with our two communications specialists: Clifford Scholz and Terrance Kelly.
Samples of visualized poetry, made in partnership with community collaborators.
What are the 
Core Strategies
you use to advance your organizational or project goals?
Work to achieve pre-Covid Community Outreach/Engagement levels – using hybrid outreach methods to meet our collaborators and communities where they are.
Build on existing mentorship programs – We realize that each (individual and group) scenario is unique and ever-changing, so we must yield and give space to the people and their process.
Create Safe Space – Trust has been the absolute core foundation to the success of this brand new program. This group of collaborators tread slowly and respectfully with one another and explore their own new territories together.
Listening & Flexibility – We take our relationships very seriously, and we work responsibly with our partners. So our budgets and timing goals were kept loose, we continued to find ways to shave costs which allowed for these organic processes to unfold.
Partnerships – All is made possible thanks to our network of amazing partners. This means skilled, mature, and adaptable mentors paired with eager, talented, and respectful mentees. We give lots of love to local relationships while allowing the novelty of outside relationships form alchemy to new, exciting creations.
Some examples of amazing partnerships: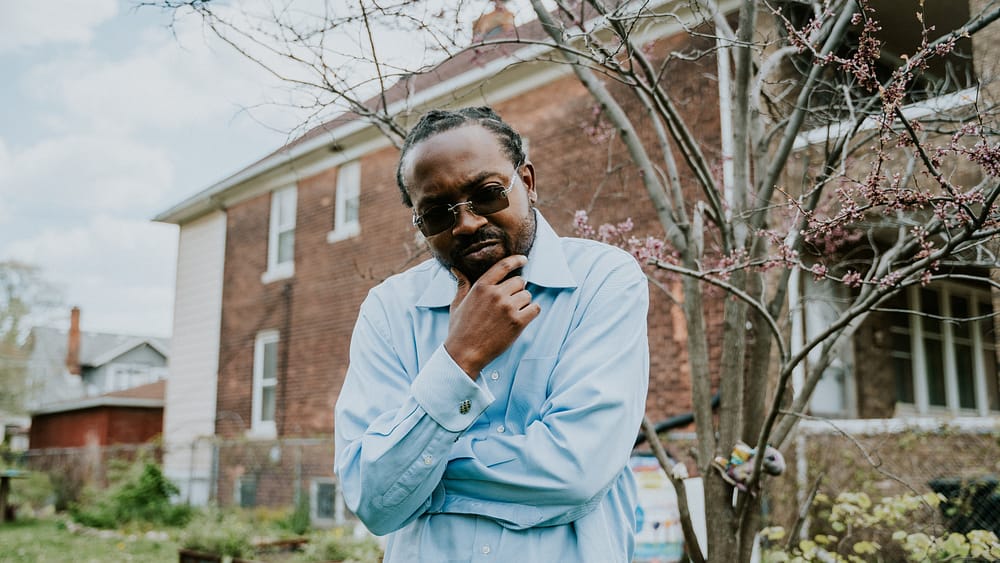 Terrance Kelly is a poet, writer, artist, and A&R. Terrance Kelly has worked with platinum and gold producers and loves sharing tips that help artists grow in more ways than just music, but life. During the pandemic Mr. Kelly also provides community service for Brilliant Detroit helping assist in multiple areas, such as reading to children in the program and also passing out food to the elderly and others in his community.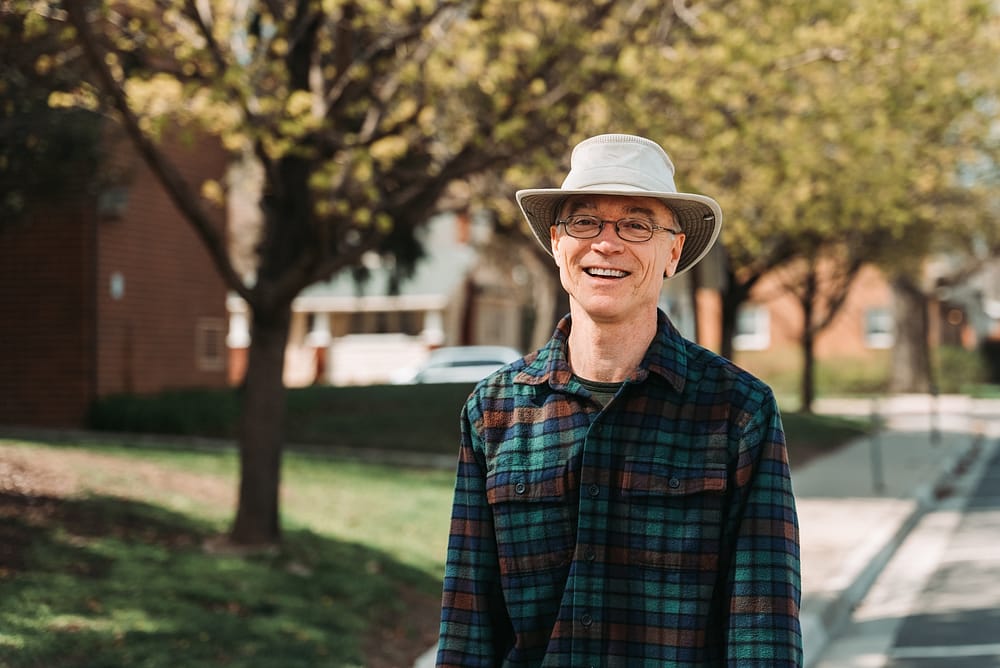 Clifford Scholz is a writer, editor, communications strategist and consultant, teacher of writing and poet. Cliff also hosts podcasts on local food and has years of experience in environmental education as well as a significant body of published writing focused on deep ecology and social change.
Ezequiel Barrera – has an incredible videography portfolio, including poetry through video media. Plus due to our great working relationship, mutual respect, and mission alignment, he offers a 50% discount for his services.
Sample work from Ezequiel Barrera, "Yet He Came".
We partner with permaculturists, welders, teachers, volunteers, entrepreneurs, local organizations, who are often the subjects of our work.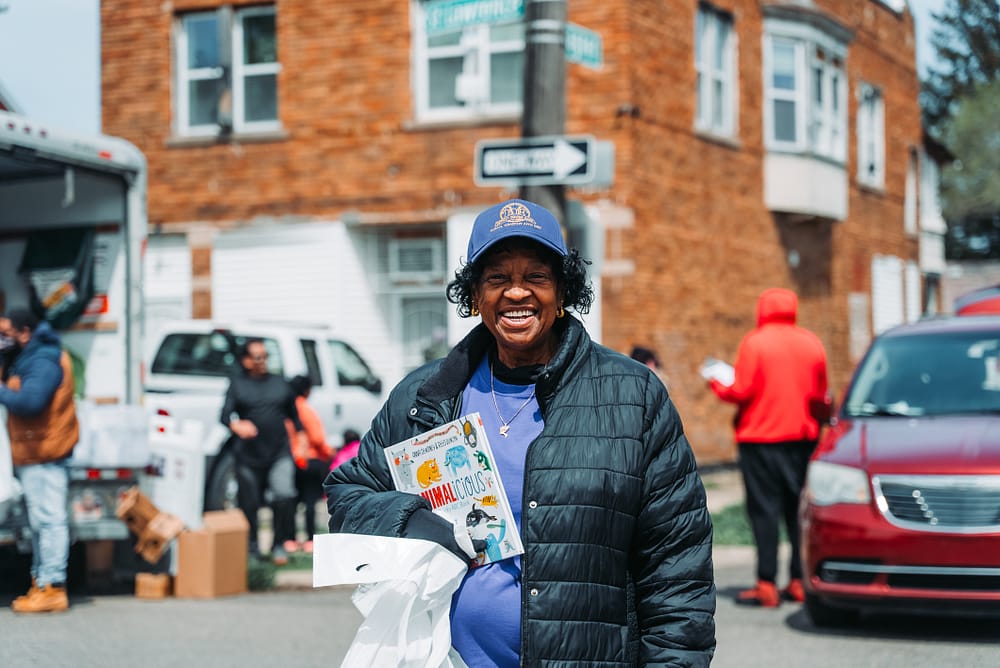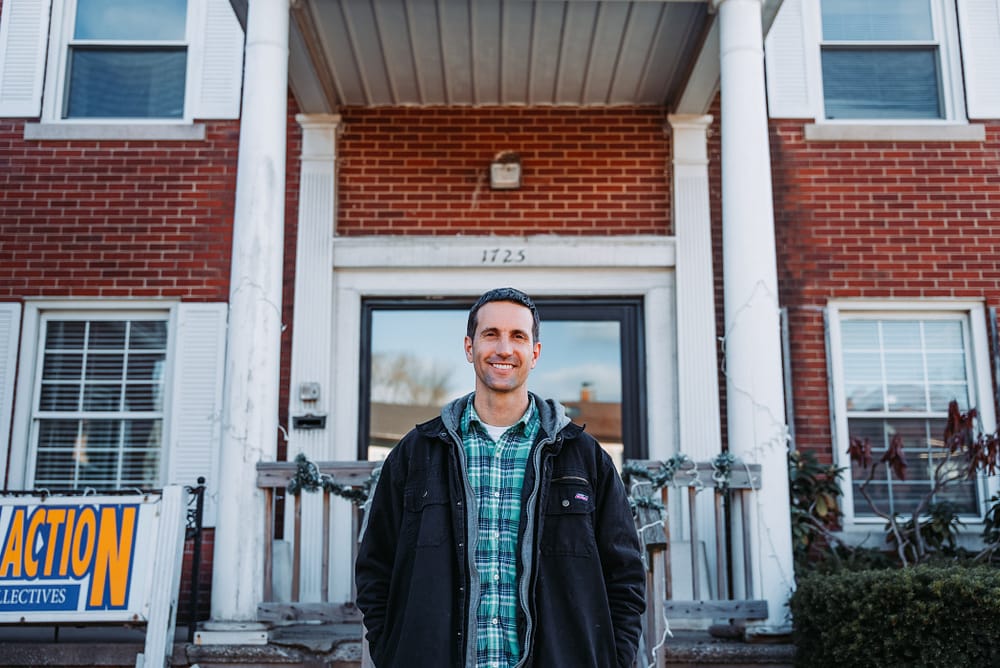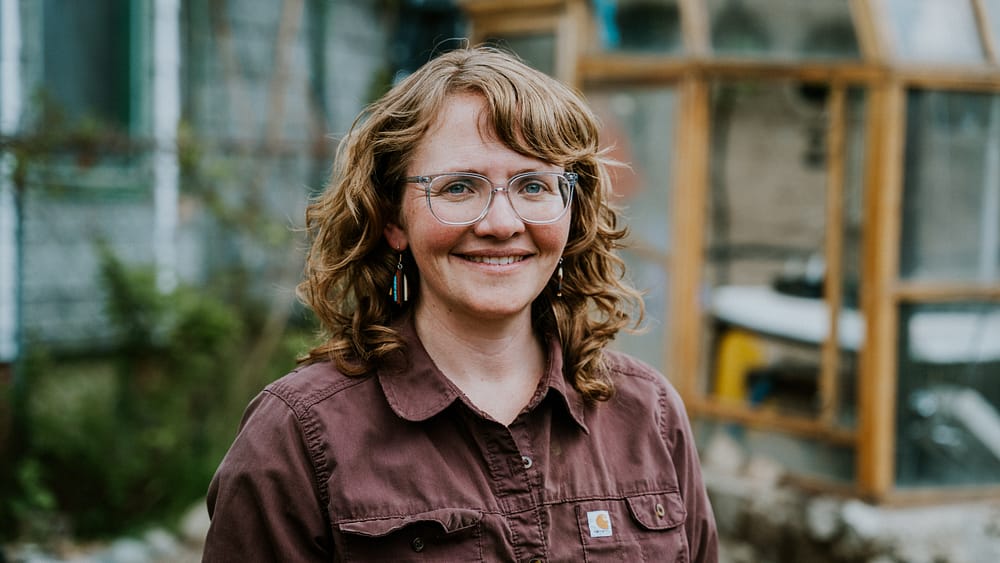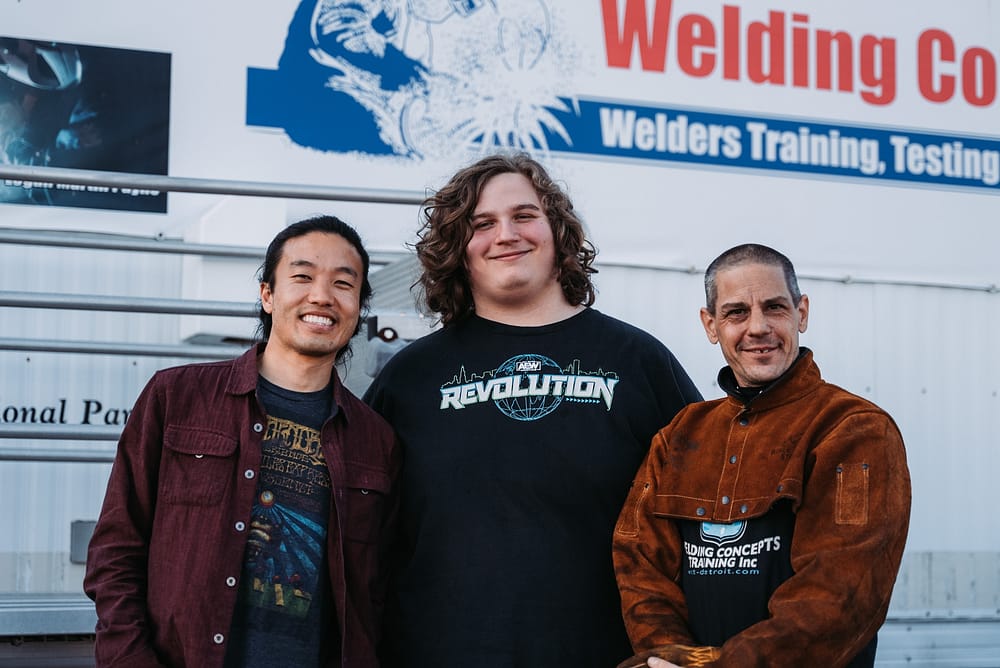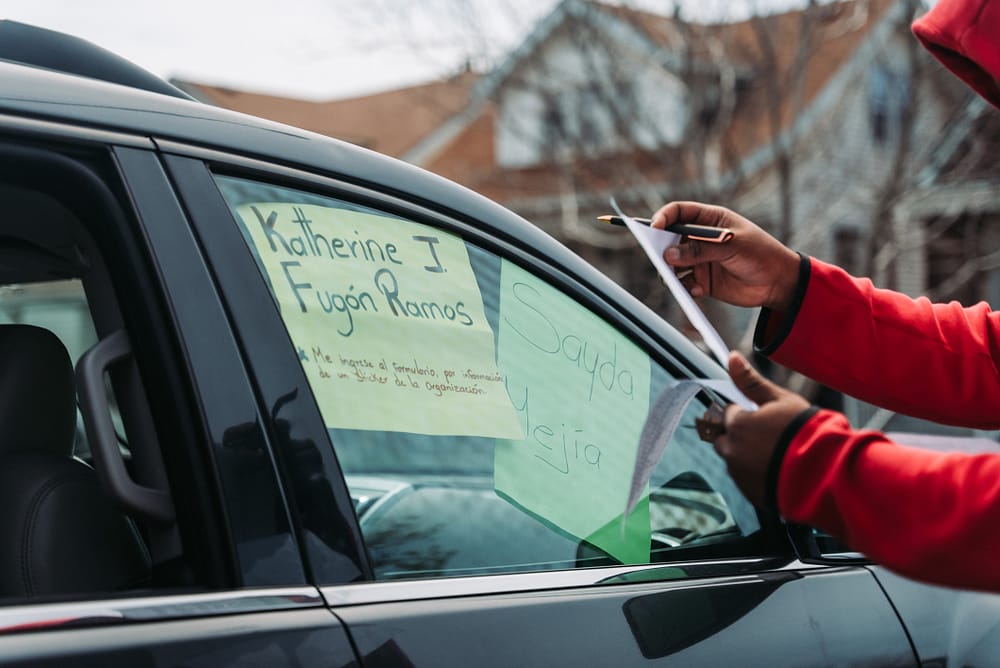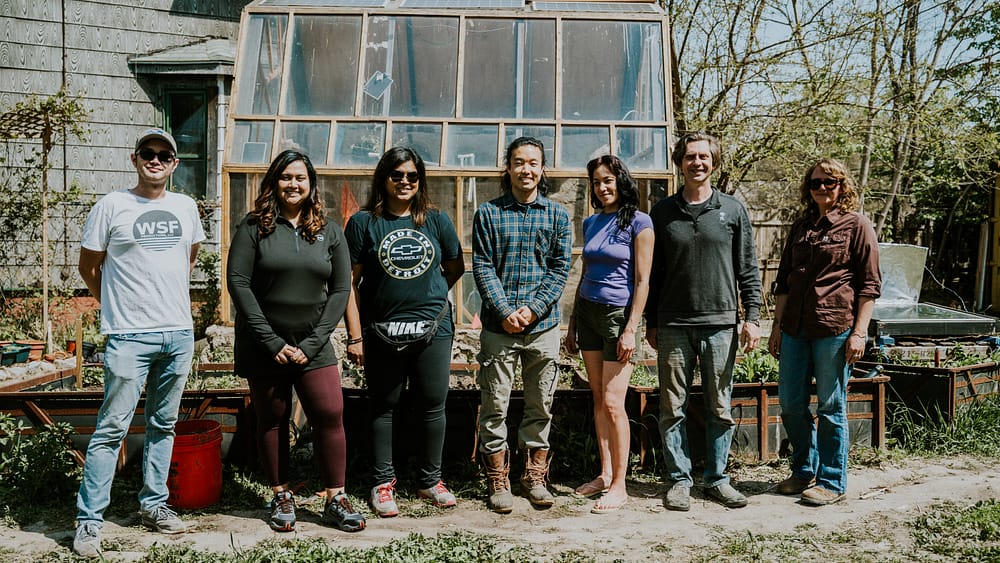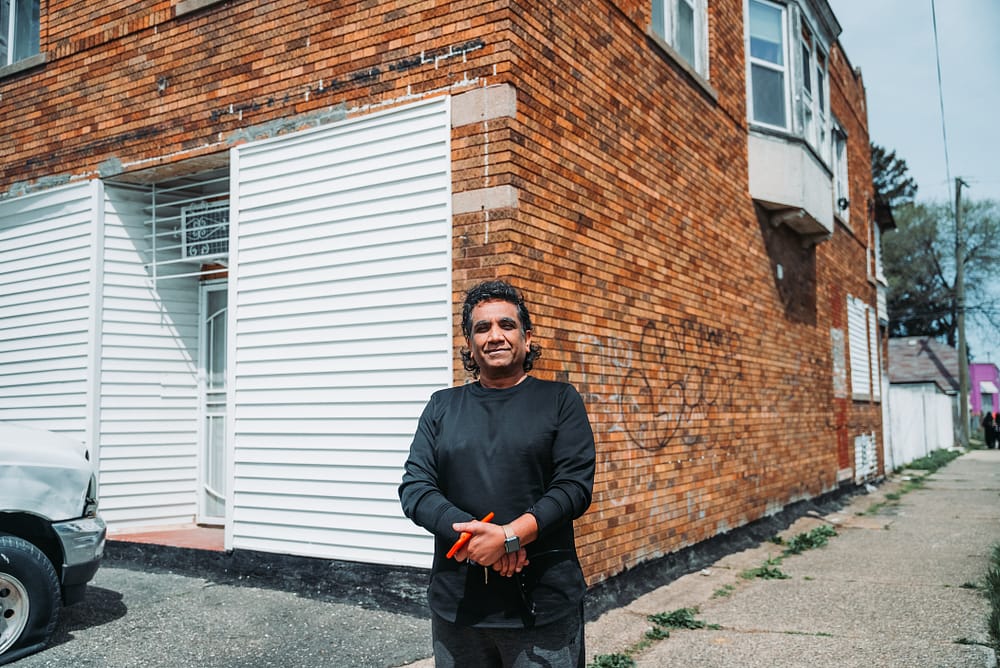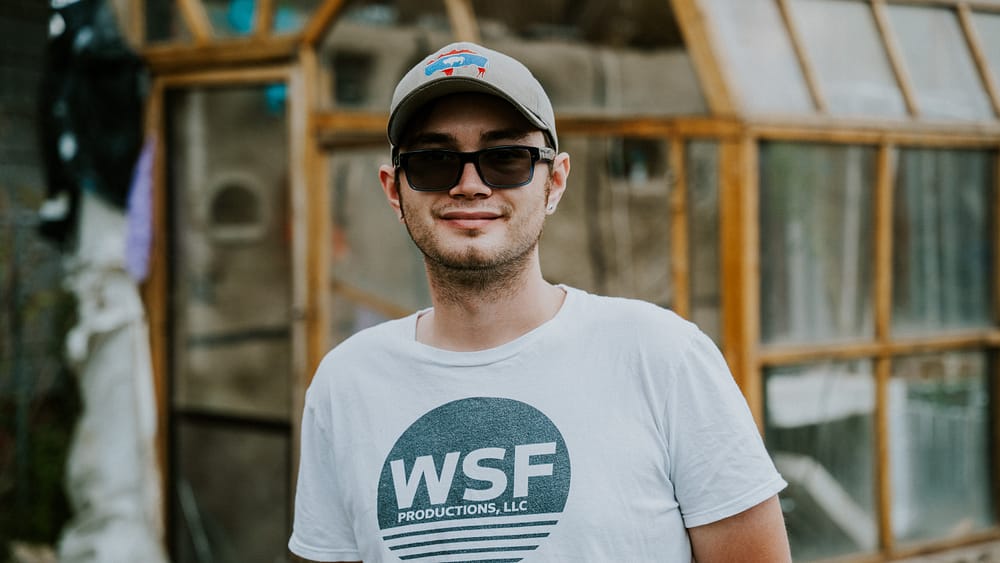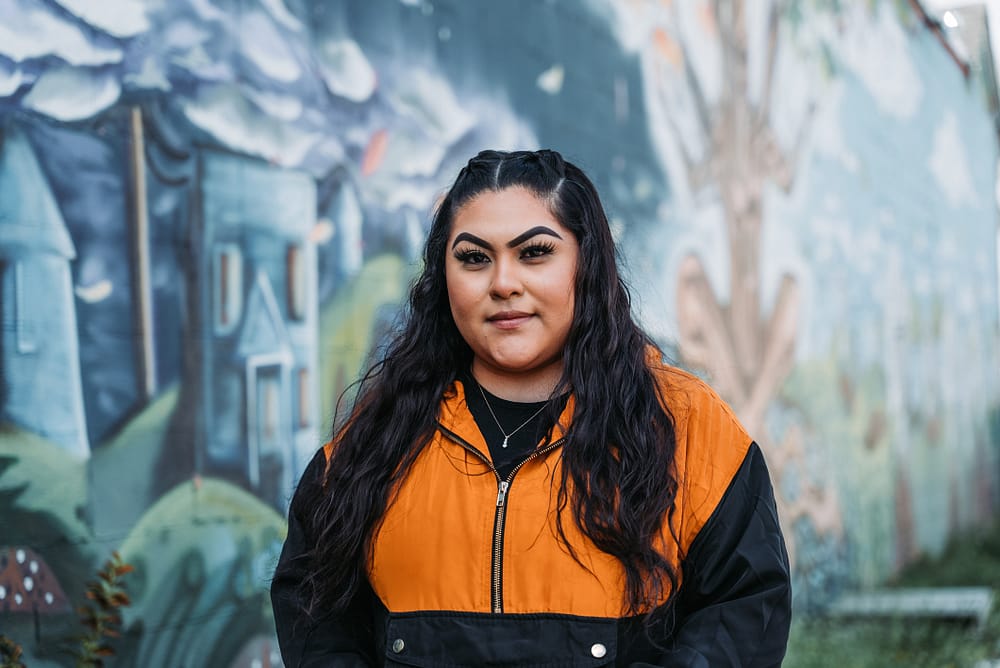 Describe how 
the Poetry Foundation grant impacted
your organization.
The Emergency grant kickstarted a dormant dream to uplift the aspiring voices in our community. We are so proud of how we were able to utilize these funds (see below), stretching the $5k budget to provide an amazing end-to-end project.
We created this program from scratch, zero-framework, inspired by a poetically idyllic dream.
We stretched the $5k granted funds, by pulling from our personal networks to reduce costs, got creative with spend, ensured all involved parties continue to have a fulfilling experience and can align to the overarching vision.
$0 went to our organization for this round. We'd like to increase that this year.
The mentors were able to increase their impact capacity by using their compensation to purchase Hardware and Software to further expand the impact of their work.
The message of the Song and the Music Video is to uplift the doers of good in the city. Truly demonstrating how Poetry can be used to spread good.
The mentees were able to receive a stipend for their work, which assists them with daily expenses and uplifts their dreams.
"Appreciate that (stipend) for real for real been working on this craft all my life it feels good to be able to use it" – Mentee Jamal

Jamal chats with us about the mentors (Jerry and Terrance) and what this project means to him.
Phase Description
Instructor #1 Stipend
Instructor #2 Stipend
Production + Post Editing
Studio Time
Music Video
Supplies/ Refreshments/ Transport
Stipend for Mentees
Completed Budget
$ 1,250
$ 1,250
$ 750
$ 600
$ 600
$ 150
$ 400
Renewal and Recovery Grant Budget:
Phase Description
Instructor Stipend
Production + Post Editing
Studio Time
Music Video
Supplies/Refreshments
Transportation
Stipend for Mentees
Operational Costs for GL Studios
Proposed Budget 
$2100
$900
$ 1800
$ 3000
$ 1000
$500
$ 1500
$4200
Explain your organization's
commitment to diversity 
(i.e. racial, ethnic, gender, cultural, religious, disability, etc.) and its relationship to the work success of the work provided.
The Leadership Team Graft Living Studios is committed to fostering, cultivating, and preserving cultural awareness diversity, inclusion, and equity building. Our human capital is the best asset we have. We are committed to uplifting and providing opportunities to metro-Detroit based professionals and youth and our Board and Staff are working to be 100% reflective of this outcome.
We create Spaces of Belonging
to unity, cultural preservation, listening, diverse indigenous leadership and representation
about working in SW Detroit (predominantly Latinx) attracting people of from all walks of life to share space together, (corporate person high economic status w/ a low-income middle schooler e.g. power structure to a human level)
uplifting talents, sharing resources, and welcoming the stranger
We recognize that each board member, staff, volunteer, and adjacent resident brings their own unique capabilities, experiences, and characteristics to this work. We value such diversity at all levels of the organization in all that we do. Graft Living Studios believes in treating all people with respect and dignity. We strive to create and foster a supportive and understanding environment in which all individuals realize their maximum potential within the organization, regardless of their differences. We are committed to uplifting and recruiting the best people to do the best job possible. The wide-ranging capabilities that reside within our talented workforce and volunteer network position Graft Living Studios to anticipate and fulfill the needs of our diverse stakeholders providing high quality services and experiences.
Graft Living Studios is diverse along many dimensions. Our diversity encompasses differences in ethnicity, gender, language, age, sexual orientation, religion, socio-economic status, physical and mental ability, thinking styles, experience, and education. We believe that the wide array of perspectives that results from such diversity promotes innovation and long-term success. Managing diversity makes us more creative, flexible, productive, and competitive.
What goals, if any, have the board and executive leadership established for
ensuring the diversity
of the organization's board and staff?
requires that we have an Advisory Team, to help ensure:
we find paid services within the communities of development. collaborating with the area around us
together we make connections to work with neighbors and other local agencies like NGOs to stay close to the community voice
we support our allies and partners in the creation process
The Work on the Digital Front
reaches wide, we work with a diverse range of creators. We love to work with anyone willing to:
abide by our code of conduct
work diligently to achieve goals 
be brave and speak up for what they believe in
work respectfully and be accountable for their part
be fun and creative
Make sure our active team represents 50% of the community we serve

100% of food empowers local justice issues
Our current, evolving statistics:
Stats of decision-makers & leadership roles:

3/6 first gen immigrants
1/7 women
3/7 BIPOC, 6/7 persons of color

Stats of active partnerships:

8/11 BIPOC
8/11 from localized areas of impact
5/11 young adults (20-25yo)